Want to clean smarter?
Quicker? Easier? Cheaper?
Safer? Healthier? Better?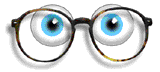 Watch this video!
And learn what microfiber can do for your floors? Click on the video and let Peter Mendham show you how to clean with only water! See for yourself how well microfiber works and how you too can make your cleaning easier today and tomorrow! Cleaning with water is not only cheaper, safer, better for the environment and better for your health and will also save you money! Watch the principal of the process how microfiber cleans using only water. Some products and offers mentioned are no longer valid. The video was made by Peter Mendham in 2008 and shows the principle how microfiber actually cleans using only water. The cleaning result is still the same today as it will be tomorrow!
Cleaning with microfiber not only saves tons of

but also the environment!