It's Not Clean - Until It's SwedeClean!

It's all about cleaning smart since 1990!
THE STARFIBER MICROFIBER CLEANING EXPERT - plus many other smart cleaning supplies and services. We try hard to make cleaning more environmental friendly, a little easier and less boring! Need exercise? Clean more! 480-759-5120
Something Broke
Need a Part?
There are millions of StarFiber MicroFiber mops out there today. That's not surprising. They have been sold since year 2000 and they are very appreciated and popular. But sometimes something happens and you'll only want to buy a replacement part. SwedeClean offer you the opportunity to mix and match. And if you have a question we are only a phone call or text away. 480.759.512
Buy a base or just a handle.
BASES.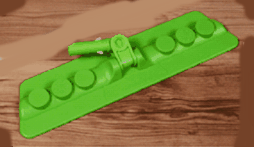 Click on pic to buy
HANDLES.


Click on pic to buy